Being a good neighbour and bringing value to our community is at the heart of our operations
It's why we created a Public Advisory Committee.
More information on our PAC, and how to be considered for appointment, can be found in our FAQs. You can also read the complete Terms of Reference for the PAC.
Our Public Advisory Committee (PAC) brings together voices, opinions, and ideas from residents, community groups, Indigenous peoples, municipal partners and GFL representatives to identify opportunities for improving how we interact and support the Delta community and surrounding areas.
We know that working together enhances community engagement, education and understanding of our GFL Delta Organics facilities and their operations. This means our work as a PAC will include addressing concerns or challenges related to:
Facility impact mitigation, including problems related to odour management, traffic safety and other matters identified by GFL management of PAC
Community outreach activities and strategies, including public consultation, local economic development and other community-oriented work
Community grants and policies, including community outreach events, programs, and partnerships
Environmental sustainability initiatives, including debris management and local habitat and animal impacts
Our PAC is a focus group and a resource for GFL and all community members on issues related to safety, health and the environment. Our goal is that this advisory body's work will make recommendations to GFL management that will serve our community, organization and industry for years to come.
Do you have a concern, question or comment for the Public Advisory Committee? Please submit it below using the contact form.
What makes the upgrades made to the GFL Delta Composting facility best-in-class?
Our GFL Delta Composting facility includes industry leading technology for material movement, aeration, and odour control.  This technology has a more compact footprint that allows the Main Process Building to be enclosed with a biofilter for to treat process odours.
Agitated Bay support compact footprint, support agitators, and provide excellent aeration using BacTee Flooring system
Electric powered agitators support aeration and move material through the composting process
40 new blowers provide control of oxygen and temperature at 105 aeration zones across 21 composting Bays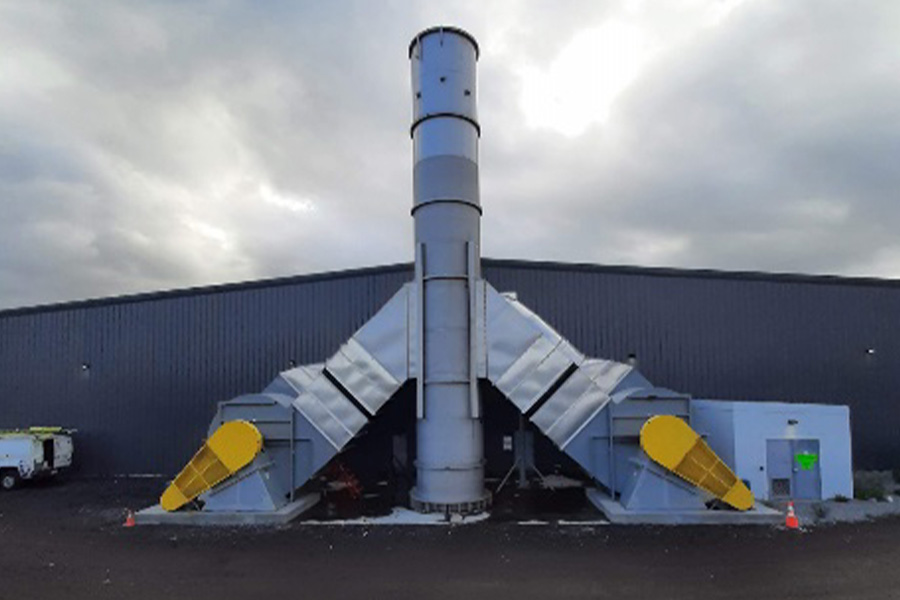 New Enclosed Biofilter with BacTee flooring system for air distribution, woodchip media for odour removal, and 15 m stack for dispersion is industry leading control technology.